XZII HD Series Water Maker + Water Purifier
Make a lot of fresh water…
then purify it.
Staring at
$33,400
The XZII is a combination series for boaters in need of a compact, integrated system for creating truly spot-free water from seawater anywhere in the world. The Dometic XZII combines our XTCII watermaker with the ZTCII Spot Zero® Double Pass into a seamless, fully automated system with low noise levels and low power consumption. Go from saltwater to spot-free in one efficient process.
3,000 GPD / 125 GPH
FRESH WATERMAKER + PURIFIER REVERSE OSMOSIS SYSTEM
Find a Dealer
Download Spec Sheet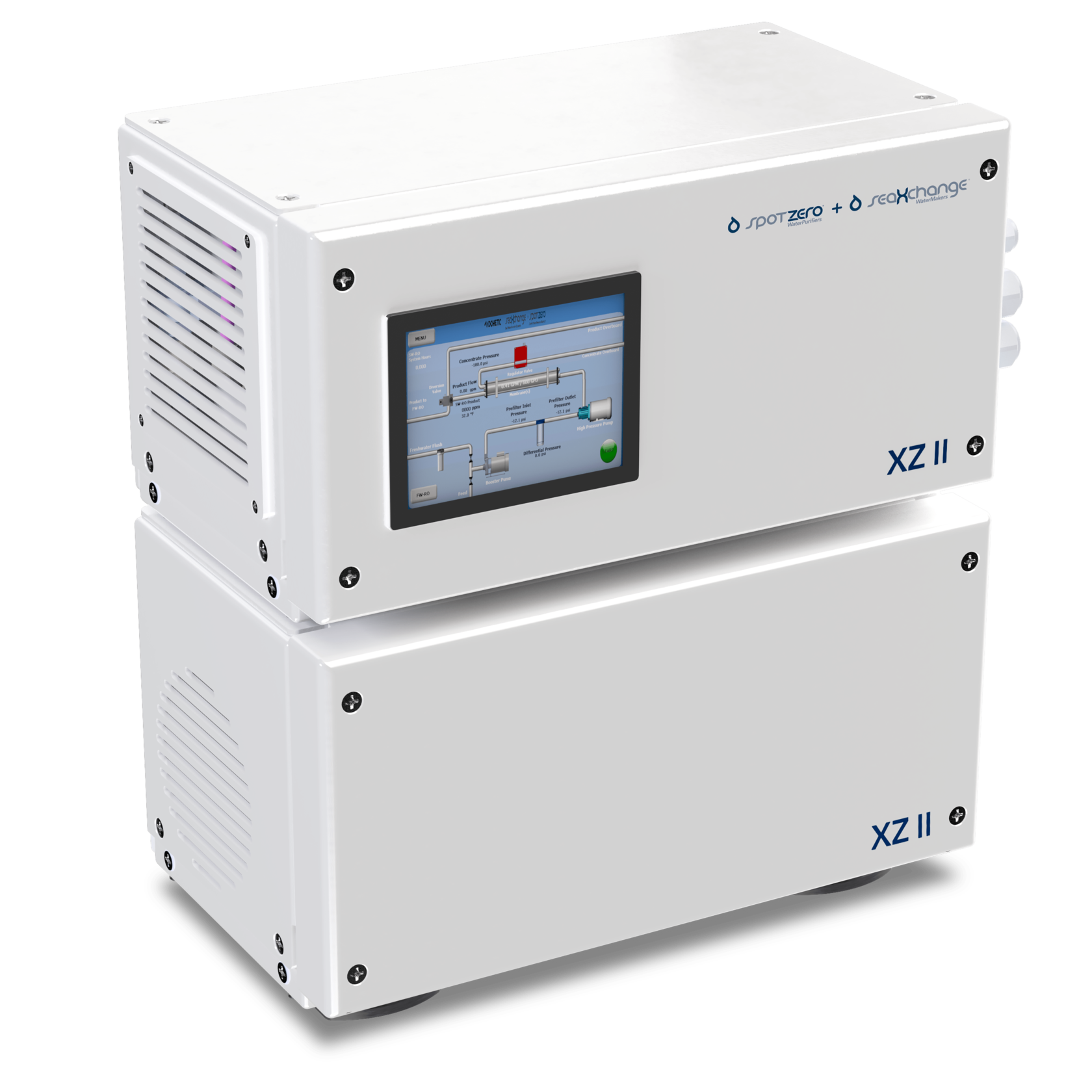 Combined Efficiencies
The combination of the XTCII + ZTCII creates an all-in-one package.
Up to
5,000 GPD
Gallons per day
Up to
208 GPH
Gallons per hour
Up to
60 Hz / 230v 14.1 Amps
50 Hz / 220v / 15.4 Amps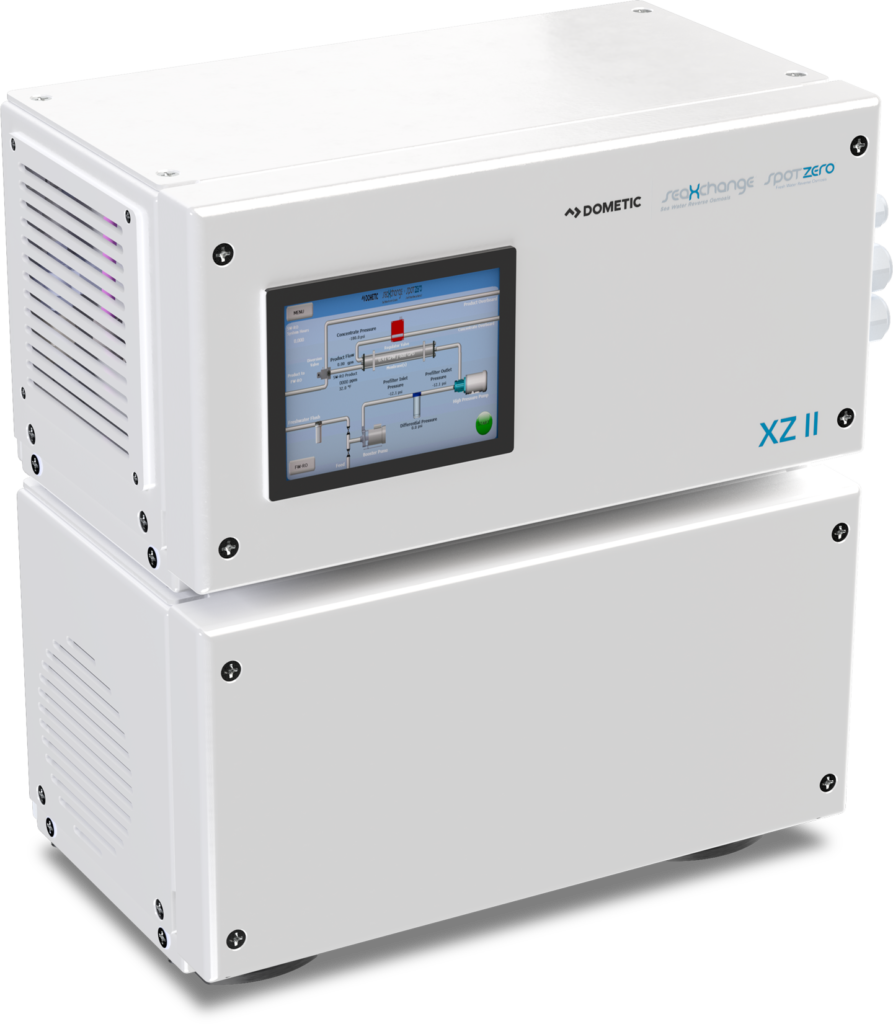 Double Power
Enjoy an XTC watermaker and ZTC Double Pass system in one common frame, so you can go from seawater to spot-free in one seamless purification process.
Simplify Your Rig
The combo system makes for easier installation and operation. Just turn on one device and the whole system goes to work creating true spot-free water.
Enjoy Efficiency
The XZ is less expensive than buying each system separately, and the way we've designed the combo takes up less overall space onboard your vessel.
Ultimate Purification
First, the watermaker removes 95-99% of solid content from seawater, and then the ZTC Double Pass kicks in, creating truly soft, pure, spot-free water.
Cruise in Comfort
Cook, clean food, drink and make ice-free of water-borne contaminants. Also, you can bathe, wash clothes and dishes, and more without concern for scaling, mildew, or lime build-up.
Travel Light
Enjoy efficient, cost-effective travel by not buying and transporting potable water. Save money, reduce the weight your vessel carries and free up valuable storage space on board.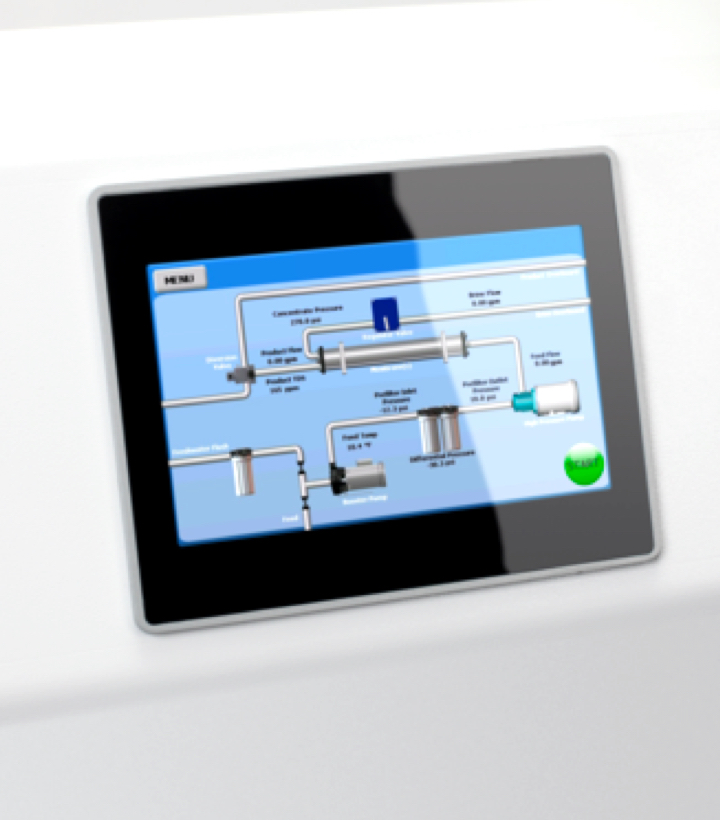 XTCII Key Features
2-in-1 Compact Frame
316L in SS High-Pressure Regulating Valve
316L SS High-Pressure Pump 316L SS
316L SS Boost Pump Motor Shaft
TEFC Motor with Thermal Motor Protection
Computer Controller with Backlit Display
ZTCII Key Features
Eliminates water spots
Removes 95-99% of total dissolved solids
Purifies dockside water
Removes viruses, cysts and bacteria
Interactive management on smartphone, tablet or computer 

via the Internet

Free app for remote monitoring with STIIC software
One-touch operation via built-in 7-inch color touchscreen (NEMA 4X)
PLC software monitors and automatically regulates all system functions
Find 100's of Parts
Search Parts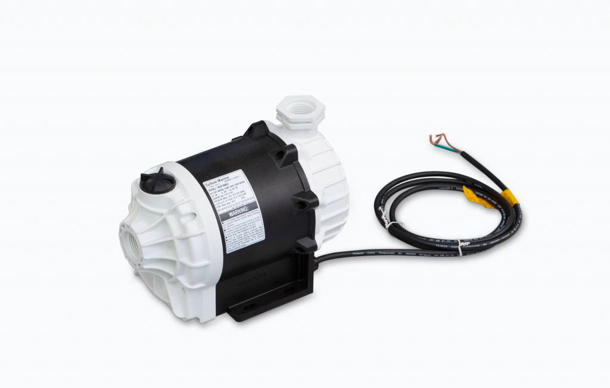 We can customize any unit.
Let's Chat