SE Series Water Maker
Make Water Small and Efficient
Staring at
$13,000
The SeaXchange SE Series is our smallest watermaker and intended for lighter-duty and leisure applications. Its semi-automatic and single adjustment operation provides the most simplistic operation. Make more potable water without sacrificing precious space. Offered in multiple configurations and production capacities up to 800 GPD, the SE series is the prefect desalinator for small to mid-size and recreational vessels.
Production Capacities – 350, 600, 800 GPD
SEAWATER REVERSE OSMOSIS SYSTEM
Find a Dealer
Download Spec Sheet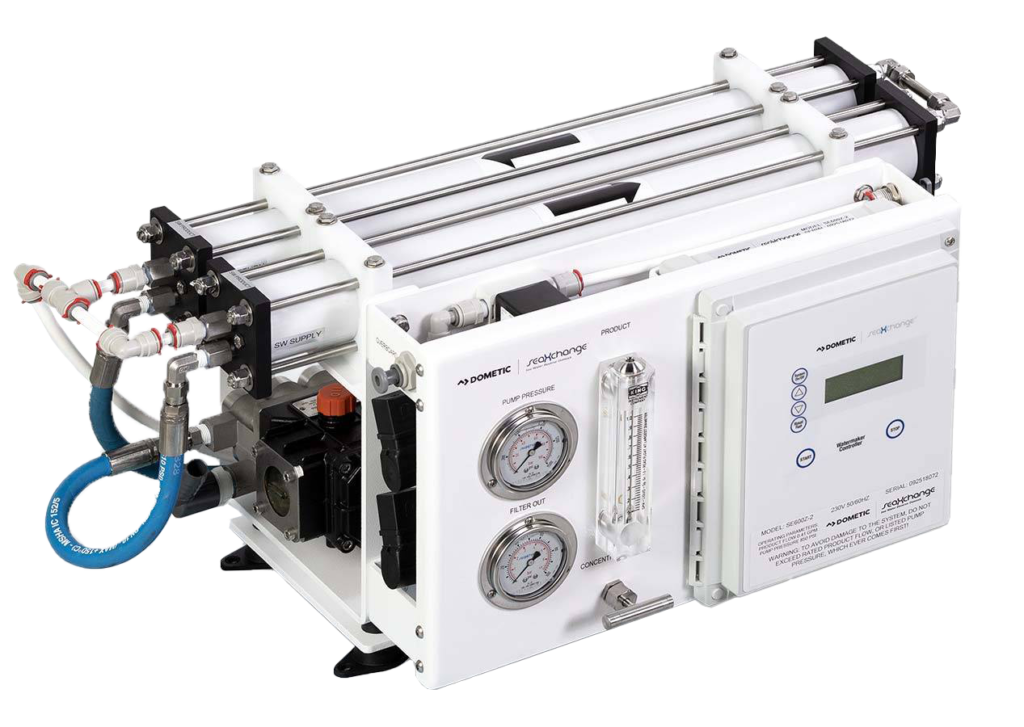 Create ample potable water while cruising or recreational boating.
Enjoy the luxury and convenience of creating potable water without sacrificing the space. No more frequent stops to fill your tanks. Go the distance with the SE series watermaker.
Up to
800 GPD
Gallons per day
Up to
33 GPH
Gallons per hour
Up to
60 Hz / 230v 10.1 Amps
50 Hz / 220v / 12.3 Amps
Small Footprint
The SE series is our most compact and can squeeze into the tightest of space. The perfect system for the water-making needs of smaller and recreational vessels.
Built to Last
No plastic here! All components are crafted from 316L stainless steel. From the high-pressure pump to the boost pump motor shaft and all flow and pressure components.
Flexible Power
Designed to be flexible on power needs, these systems reduce your on-board power consumption for more efficient operation.
Compatibility
Want the benefits of Spot Free water?
SE II is designed to operate seamlessly with our Spot Zero Double Pass spot-free systems. Turn seawater into freshwater then purify it for its many Spot Free benefits.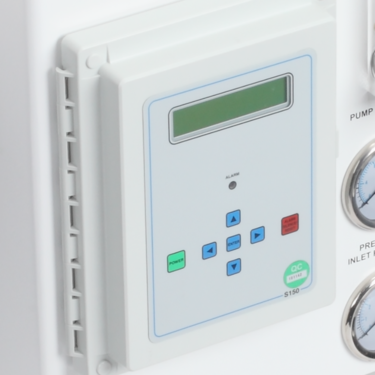 Key Features
Semi-Automatic Operation
Smallest Compact Design
2-in-1 Modular or Compact Frame Configuration
LCD Backlit Display
NMEA 2000 Compatible
Clear Commercial Pre-filter Housings
No Spill Oil Change System
Digital TDS (Total Dissolved Solids) Reading
Vibration Isolation Mounts
Filmtec High Rejection Seawater Membranes
Fiberglass Reinforced High Pressure Membrane Vessels
Tank Switch Input
TEFC Motor with Thermal Motor Protection
Patented Syllent Marine Booster Pump
316L Stainless Steel High-Pressure Pump
316L Stainless Steel Boost Pump Motor Shaft
316L Stainless Steel Flow & Pressure Components
Dual voltage 50/60 Hz motors
Fully Upgradeable from 350gpd to 800gpd
Optional Secondary LCD Remote Display
Made in the U.S.A.
Find 100's of Parts
Search Parts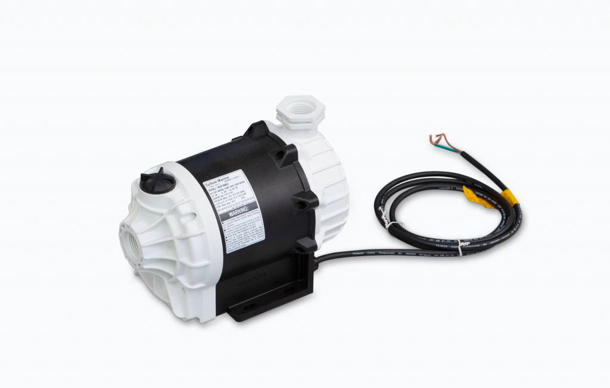 We can customize any unit.
Let's Chat