The best high-performance
WaterPurifier for boats 40' to 60'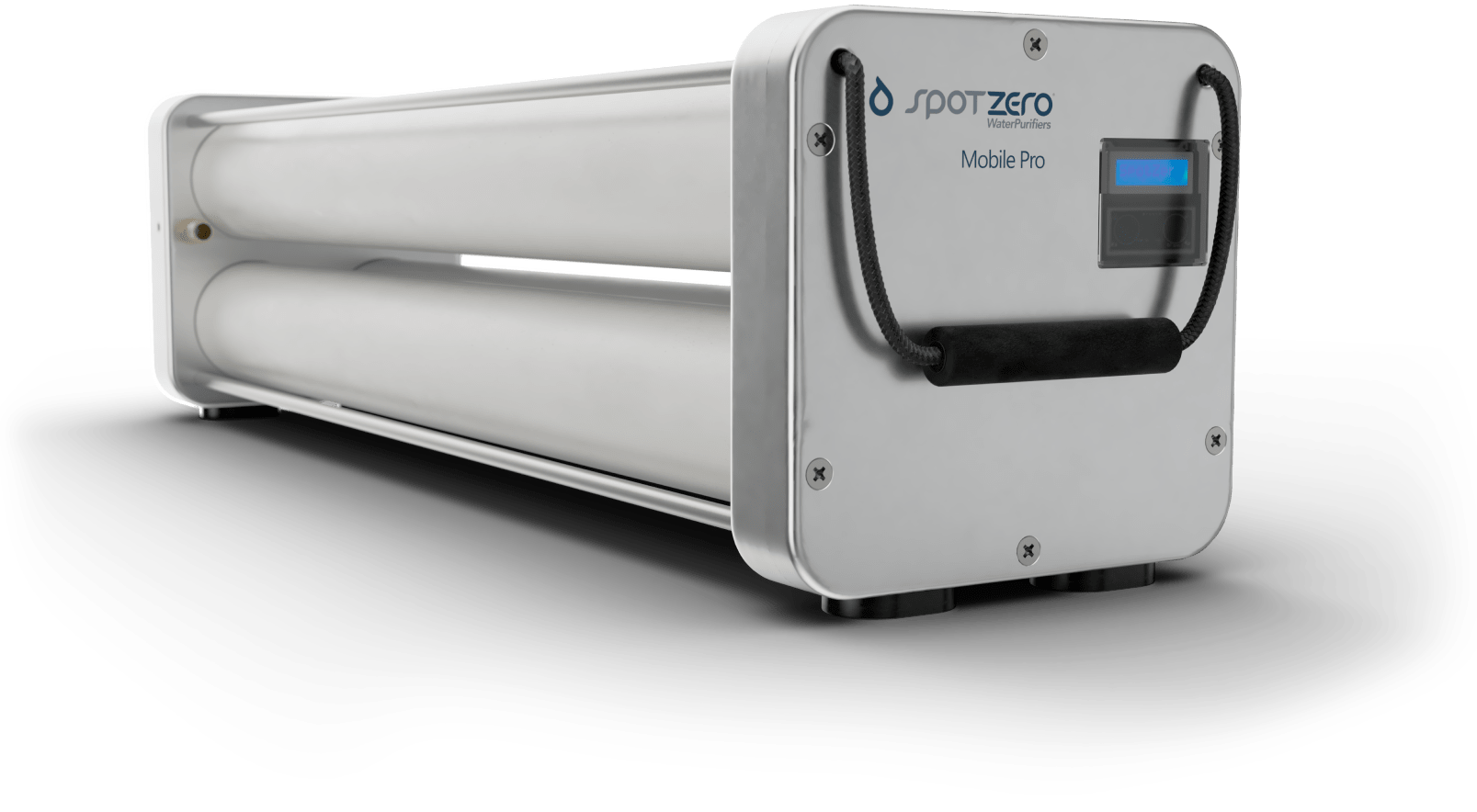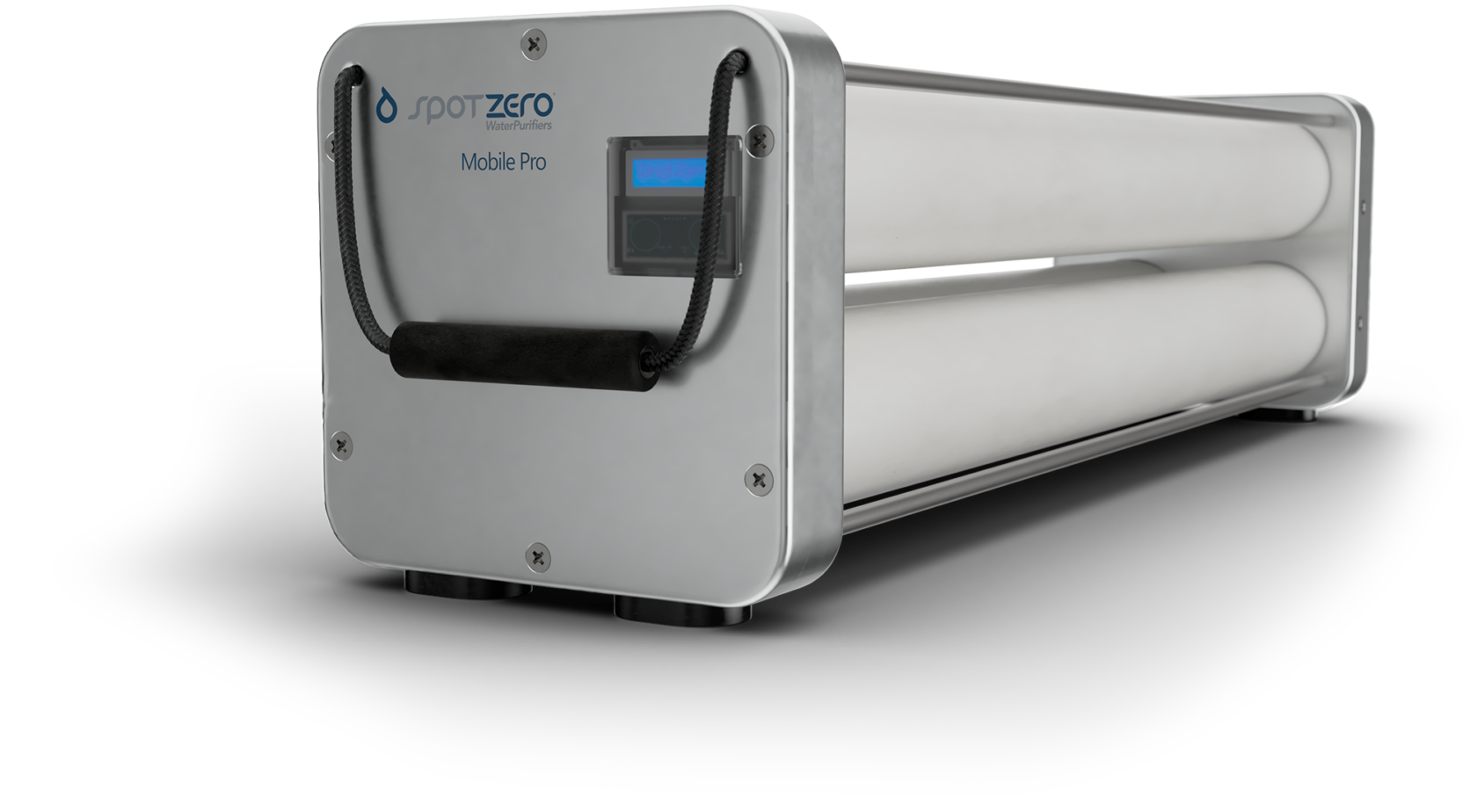 For boats between 40-60 feet (12.19 m – 18.29 m)
Spot Zero Mobile Pro WaterPurifier
Spot Zero reimagined durability and performance of its Mobile WaterPurifier with the new mobile pro series. The most innovative, compact and durable Mobile WaterPurifier on the market.
Available October 2024
$5,779
Can't wait?
*Current lead time is 4-6 weeks
Made in the USA

1 Year Warranty
ALL INTERNAL PLUMBING
Plumbing is completely contained internally with no external parts that can be vulnerable to premature damage.
MOST COMPACT FOOTPRINT
Most notable, the Mobile Pro Mini introduces the smallest mobile water purifier on the market, with a length of 28.5". The Mobile Pro (standard) follows with a more compact design than its predecessor, with a length of 44". With a smaller footprint on both models, on-the-go mobility is easier than ever.
EASY-TO-USE LCD KEYPAD
Precise maintenance technology continuously monitors filter and membrane hours, and overall system performance. Performance data is displayed on a backlit LCD screen located on the side of the Systems – and uses intuitive capacitive touchscreen controls (similar operation to the iPhone).
COMFORT+ GRIP HANDLES
Dual marine-grade polyester handles with COMFORT+ rubber grips.
NON-SLIP RUBBER FEET
Rounded non-marking, non-slip rubber feet allow you to confidently set the Spot Zero Mobile Pro on the dock or deck of your boat, without worrying about the System sliding or bouncing around while underway.
ROBUST, DURABLE AND CORROSION RESISTANT UNI-BODY FRAME
The new, sleek look of the Mobile Pro Series can be attributed to its unique uni-body design. The System's uni-body frame is constructed from a single piece of 6061-T6 anodized aluminum alloy, making it much more robust, durable and corrosion resistant in harsh marine environments.
Width
11.75 inches (29.84 cm)
Length
44 inches (111.76 cm)
Height
12 inches (30.48 cm)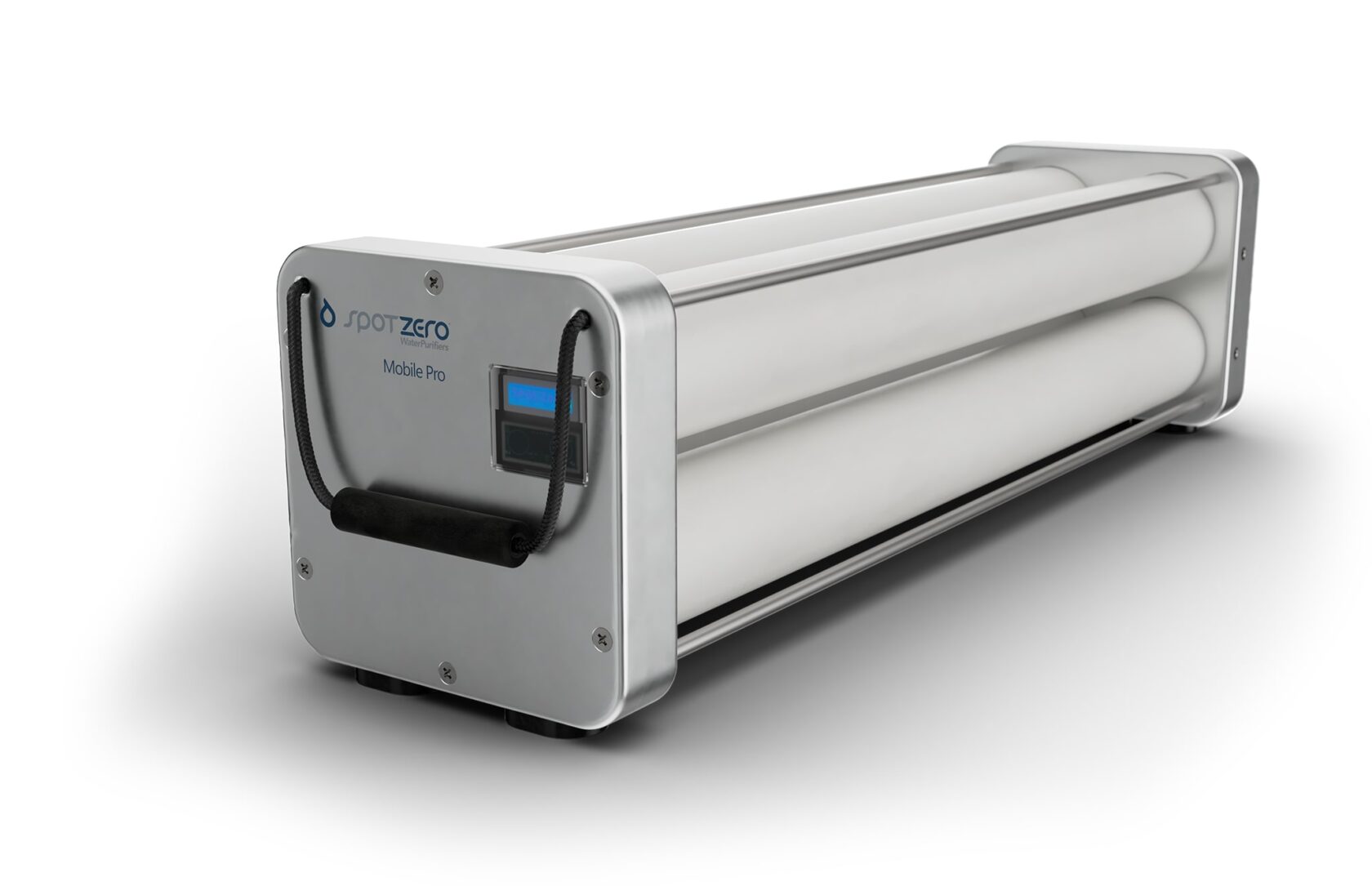 Non-marking
non-slip rubber feet
Marine-grade polyester handles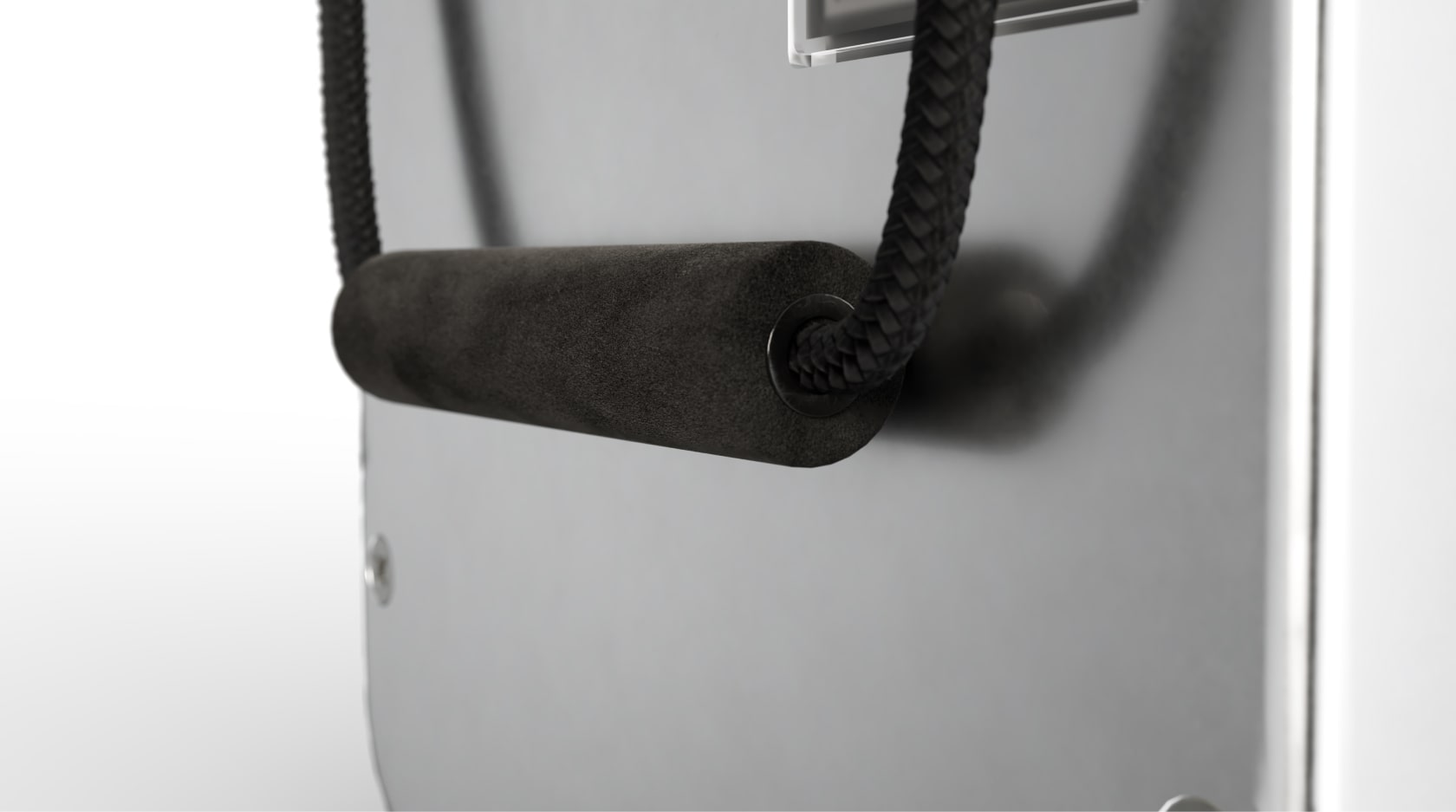 Marine-grade polyester handles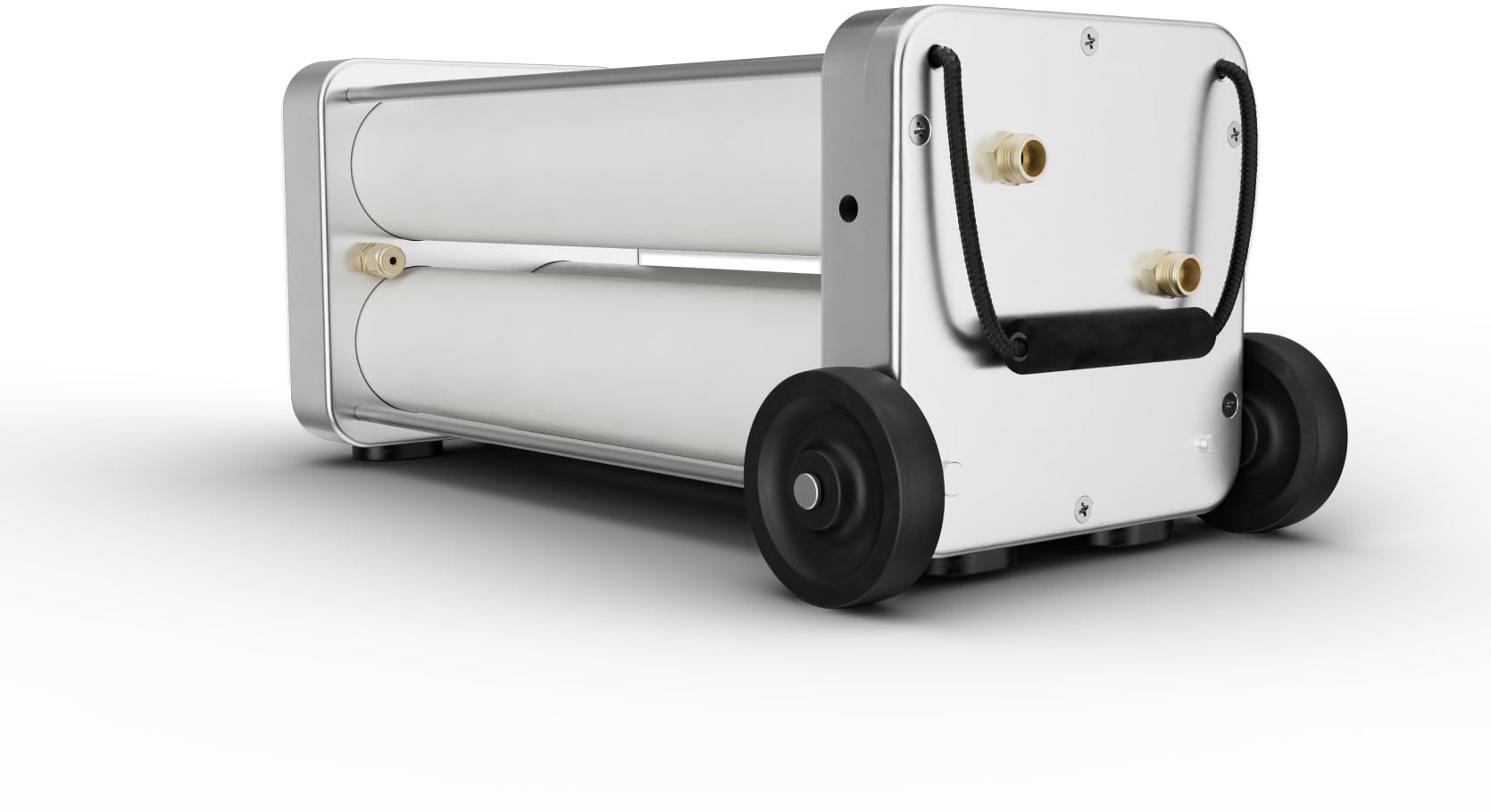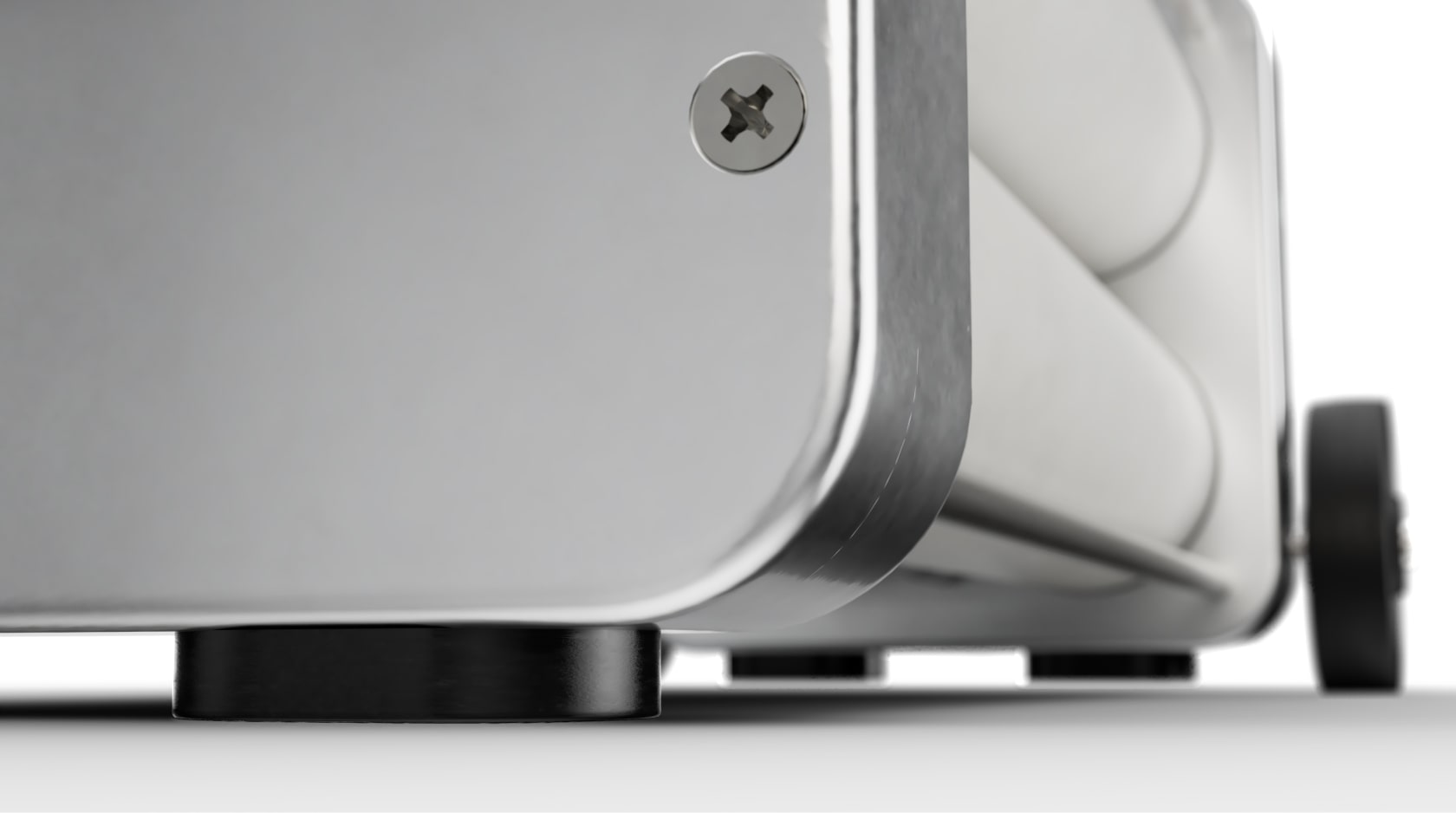 Non-marking
non-slip rubber feet