SZIII Double Pass Series Water Purifier
Hands-on Purification
Staring at
$10,400
The SpotZero SZ Series Water Purifier is a semi-automatic system tailored for those who prefer more traditional methods of operation. Obtain the many benefits you can expect from ultra-pure spot-free water from any onboard watermaker or dockside water source. Every drop of water in and on your vessel with be Spot Free and rid of water-born contaminates. Save your energy, time, and dollars with Spot Zero® water.
Production Capacities – 1000, 2000, 3000 GPD / 3785, 7570, 11356 LPD
FRESHWATER PURIFYING REVERSE OSMOSIS SYSTEM
Find a Dealer
View Spec Sheet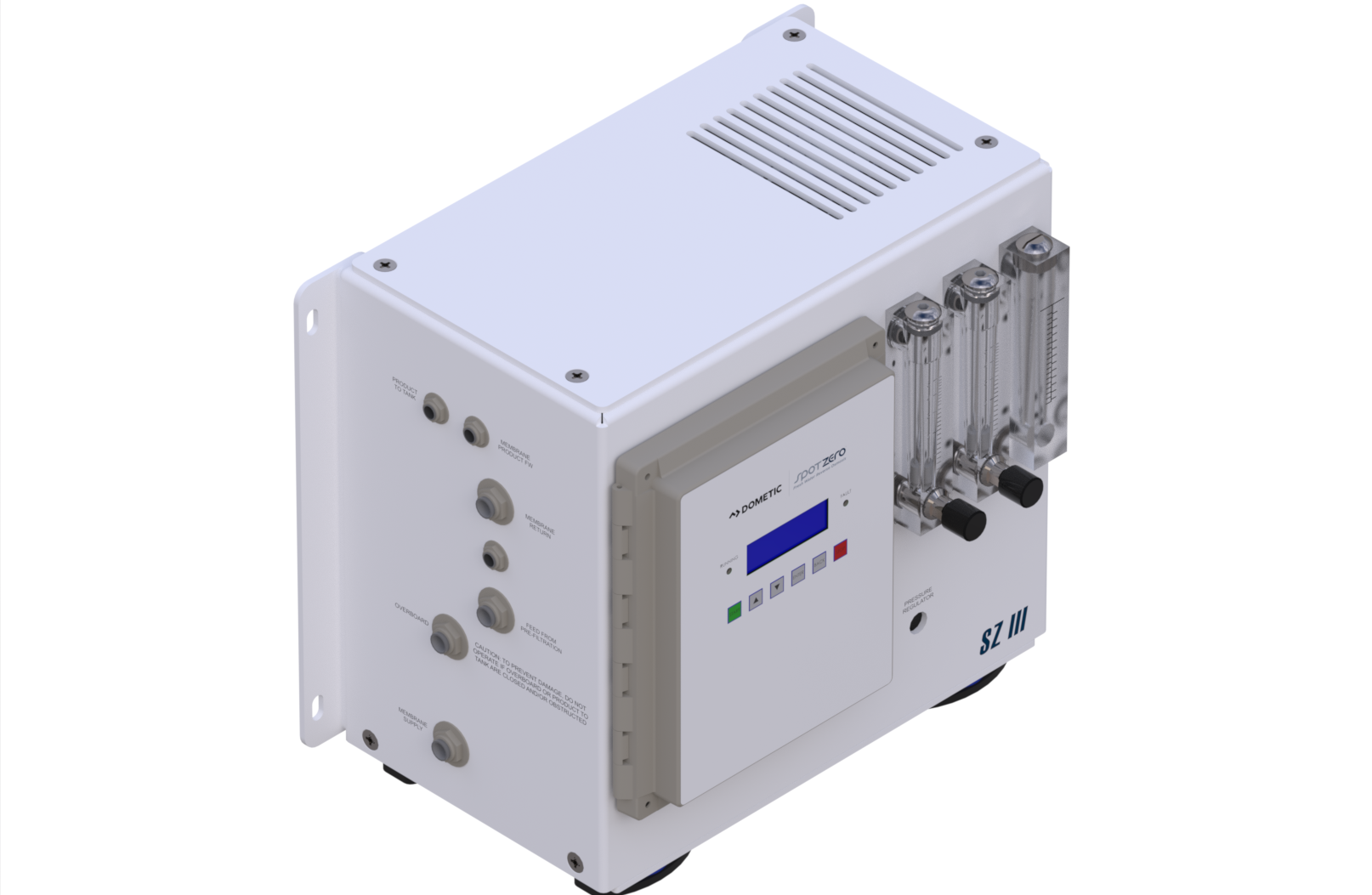 Designed to work with your watermaker
Make pure and spot free water from your onboard watermaker or from the dock. Your Choice.
Up to
3,000 GPD
Gallons Per Day
Up to
125 GPH
Gallons Per Hour
Up to
60 HZ / 230V / 5 AMPS
50 HZ / 220V / 4.9 AMPS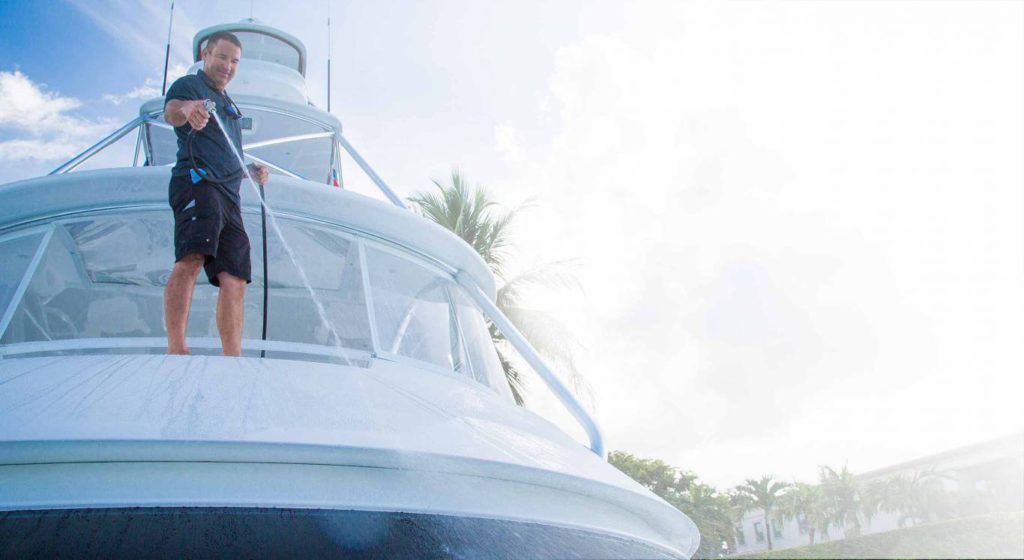 Spot-Free Benefits
Since dried dissolved solids in water are what leave water spots, removing them is crucial to a true spot-free rinse and to the rest of the benefits purified water can provide to a vessel.
No More Hand-drying
Rinse your vessel down to a spot-free shine with no need to chamois-dry surfaces, saving you and your crew both time and money.

Protect Finishes
Extend the life of wax, paint and other finishes throughout your vessel. Chamois remove wax and rub leftover solids into your finishes. In the long run, this can save thousands of hours and dollars in maintenance and refinishing.
Simple & Clear to Use
Enjoy an easy-to-use LCD controller with digital ppm and temperature readings, as well as flow meters before /after pressure gauge for 100% clarity of how the system is operating.
Cruise in Comfort
Cook, drink and make ice free of water-born contaminants. You can also bathe, wash clothes, clean dishes and more without concern for scaling, mildew or lime build-up. Achieve the same spot free benefits you can expect on your exterior finishes on the inside!
Removes up to 99% of TDS
Remove up to 95-99% of total dissolved solids (TDS) from any dockside or on-board water supply. The result is soft, pure water for a spot-free rinse without the need to hand-dry.



Recover 66% of Water
The SZ series recycles 2 gallons/minute and recovers up to 66% of the feed water, making this the most cost-effective and environmentally friendly freshwater system on the market.
Works with all Watermakers
The SZ Double Pass system is specifically designed to work with all on-board watermakers including our SeaXchange systems. Turn seawater to potable water then purify it for pure spot-free water that's just 10 ppm of TDS or less!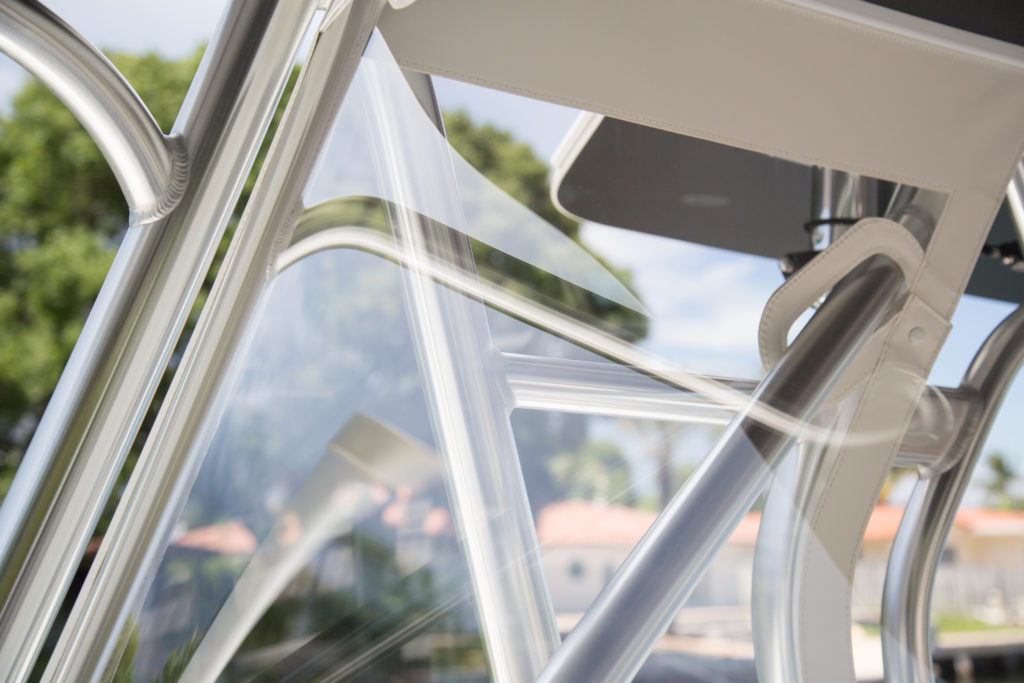 Key Features
Patented Pump Cycling and TDS Creep Elimination Technology
Semi-Automatic Operation
Purifies any Dockside Water Source
Purifies any Watermaker / Desalinator
2-in-1 Modular or Compact Frame
LCD Backlit Display
Clear Commercial Filter Housings
NMEA 2000 compatible
Digital TDS Reading
Tank Switch Input
Purifies any Dockwater Source
Purifies any Watermaker / Desalinator
316L Stainless Steel Flow & Pressure Components
Vibration Isolation Technology
TEFC Motor with Thermal Motor Protection
Ultra-Low Energy Membranes
Upgradable to 3000gpd
Optional Remote Mount LCD Controller
Made in the U.S.A.
Find 100's of Parts
Search Parts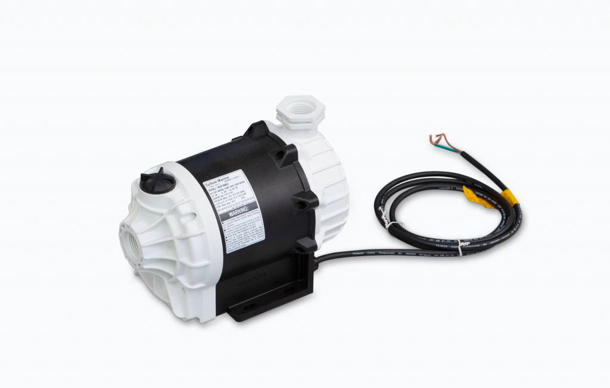 We can customize any unit.
Let's Chat